LED Uplit Podium Front Panel Replacement Guide | VH1 | VH3 | H2 | H2W - LED UPLIT PODIUM
Please refer to this handy guide to assist in the removal of the top to access the front panel for replacement. The top removal is the same on all of the above podiums, regardless of whether the model has LED uplighting installed.
Audiotechnica Shock Mount Replacement
Please refer to this handy guide to assist in replacing a failed shock mount on a lectern speaking surface.
Please refer to this handy guide to assist in installation of a laptop swivel shelf to an aluminum lectern.
LIGHTWEIGHT AND FUNCTIONAL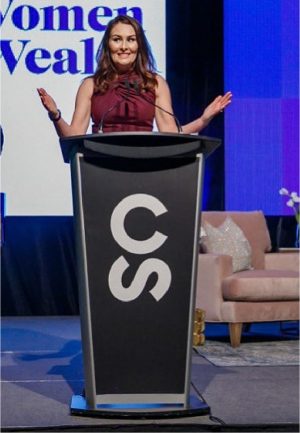 "Great experience ! Very thorough and professional help while designing the new podium. The product arrived in excellent shape and is quite beautiful. Glad we found Podium Pros . Yvonne was superb to work with and followed up all the way until the podium was on site."
"Our experience with Podium Pros was excellent! Great communication, and very reliable. Excellent product and customer service! The team went out of their way to support us and meet our needs. Our podium was delivered on time to an event and for purchase. It also had a personal touch as well! Highly recommend them!"
"We used the services of Podium Pros to provide us the a barrier at the front desk of our hotel to provide safety measures between our guests and staff. The units installed looked very professional and well made. The service was fast and very professional. I would not hesitate to recommend their services to anyone. Thank you for helping during these challenging times."
"Unbelievably easy process and great customer service. We bought this for graduation and it arrived ahead of schedule. The quality of the product was actually better than I expected. Best $2000 I've ever spent for a school improvement."
"From the moment I inquired about a product to the delivery of the product I ordered, I felt completely engage and attended to. The rep I worked with was so patient with my requests for different mock ups and demonstrated sincere concern for my satisfaction with the whole experience. I would definitely recommend Podium Pros Inc. to anyone looking for a quality product and positive service experience."
Choose Podium Pros as your trusted source for high quality, customized, speaking lecterns.

1 Year Manufacturer Warranty

Customization and Branding


Exceptional Customer Service