Please review this care and maintenance guide to help protect the finish and ensure longevity with your product.
Cleaning Your Acrylic Lectern
• Avoid commercial cleaning products. Do not use Windex or any other ammonia based cleaner, as it will damage the finish of the acrylic and is not covered under the manufacturer's warranty.
• Weekly cleaning is recommended. Use a clean cloth made of soft , lint-free cotton. A mild soap and water solution is the best method for cleaning your acrylic lectern.
Cleaning Your Wood Lectern
• Avoid commercial cleaning products. Although the immediate results of a cleaning product may seem rewarding, the long-term effects of its chemical composition with the wood, air and light may be very harmful.
• Weekly cleaning is recommended. Use a clean cloth made of soft , lint-free cotton. Moisten the cloth with just enough water to make the dust adhere to it. The cloth should not be so damp that it wets the wood. Always wipe in the direction of the wood grain.
Humidity and Temperature Change
• Wood is very sensitive to changes in relative humidity. As the weather changes, so does the relative humidity in the environment where the lectern is situated. Try and maintain stable humidity conditions in the lectern's environment.
• Frequent and sudden changes in relative humidity are especially problematic. This will result in bending and warping of the wood.
• Wood is most likely to crack when the climate in its environment changes suddenly from warm and humid, to cool and dry.
• Excess heat and dryness will cause wood to split and crack.
• Place the lectern away from all heat sources, such as radiator, heat runs or fireplaces
• If you must place the lectern near an air duct, avoid direct exposure to the air flow.
• Winter is a particularly harsh time for wood furniture and often results in cracks when the surrounding environment is excessively dry.
• Take extra care of your lectern during this time.
• The ultraviolet rays of the sun will damage a finish and bleach the wood underneath.
• Prolonged exposure to sunlight can cause the finish to crack.
• Uneven exposure to sunlight will cause areas of the lectern to look paler on those areas that are exposed.
• Try to keep the lectern out of direct sunlight.
Avoid Direct Heat, Chemical Exposure, Sharp Objects
• Fingerprints, perspiration and oils can harm a finish over me. Regular cleaning is highly recommended.
• Clean spills immediately.
Take Extra Care Lifting the Lectern.
Lifting by the trim can result in damage to the body. Always lift from the base and lift with a partner.
LIGHTWEIGHT AND FUNCTIONAL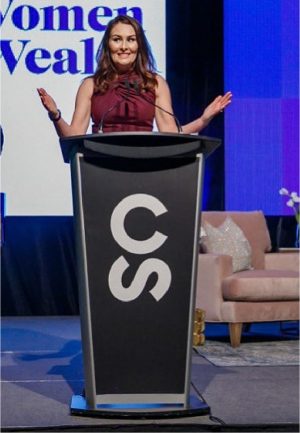 "Great experience ! Very thorough and professional help while designing the new podium. The product arrived in excellent shape and is quite beautiful. Glad we found Podium Pros . Yvonne was superb to work with and followed up all the way until the podium was on site."
"Our experience with Podium Pros was excellent! Great communication, and very reliable. Excellent product and customer service! The team went out of their way to support us and meet our needs. Our podium was delivered on time to an event and for purchase. It also had a personal touch as well! Highly recommend them!"
"We used the services of Podium Pros to provide us the a barrier at the front desk of our hotel to provide safety measures between our guests and staff. The units installed looked very professional and well made. The service was fast and very professional. I would not hesitate to recommend their services to anyone. Thank you for helping during these challenging times."
"Unbelievably easy process and great customer service. We bought this for graduation and it arrived ahead of schedule. The quality of the product was actually better than I expected. Best $2000 I've ever spent for a school improvement."
"From the moment I inquired about a product to the delivery of the product I ordered, I felt completely engage and attended to. The rep I worked with was so patient with my requests for different mock ups and demonstrated sincere concern for my satisfaction with the whole experience. I would definitely recommend Podium Pros Inc. to anyone looking for a quality product and positive service experience."
Choose Podium Pros as your trusted source for high quality, customized, speaking lecterns.

1 Year Manufacturer Warranty

Customization and Branding


Exceptional Customer Service