As we strive for a world that embraces inclusivity and equality, the significance of accessible podiums cannot be overstated. These podiums, designed with adjustable heights, are equipped to accommodate speakers of all statures, including wheelchair users. They play a pivotal role in ensuring everyone gets an equal chance to address their audience, thereby fostering an environment of inclusivity.

Our lecterns aren't just functional; they're inclusive. Designed with adjustable heights, our accessible lecterns ensure everyone has an equal opportunity to raise their voice.

Designed to go wherever your next speaking engagement is, our accessible lecterns are light, easy to move, and designed to last.

Custom Accessories & Branding
Let your podium do the talking. With customized branding and accessories designed just for your podium, you'll make a statement without saying anything at all.

All you have to do is unpack your accessible podium, admire the customized details, and set it up on stage. it's ready for immediate use.
The Need for Accessible Lecterns
The need for accessible podiums arises from the goal of achieving universal design – creating environments that are inherently accessible to both people with and without disabilities. Traditional lecterns often pose challenges for individuals with disabilities, particularly those who use wheelchairs. The height of a standard lectern can be a barrier to visibility and communication, hindering the speaker's ability to effectively convey their message. Here, accessible podiums step in as a solution, offering a platform that caters to every speaker's needs.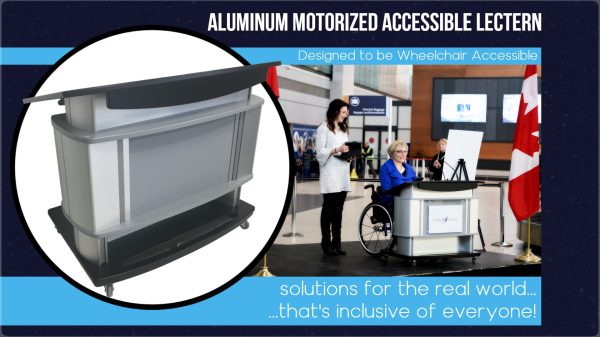 Accessible Lecterns - Case Study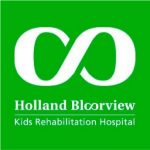 Holland Bloorview Kids Rehabilitation Hospital – Toronto, made a sound investment with an Aluminum Motorized Accessible Lectern to equip their facility with a motorized height adjustable lectern…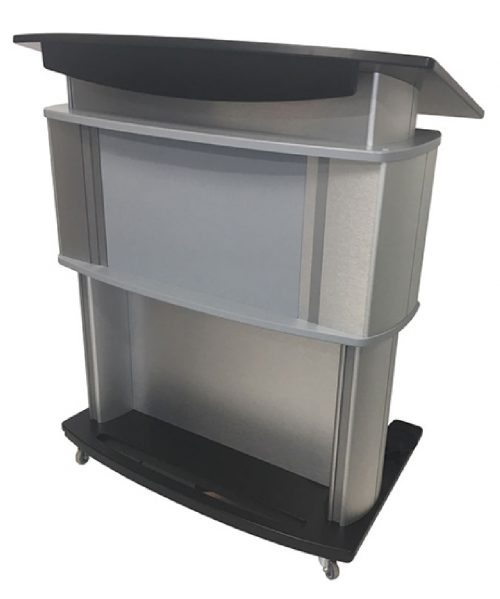 Holland Bloorview Kids Rehabilitation Hospital – Toronto, made a sound investment with an Aluminum Motorized Accessible Lectern to equip their facility with a motorized height adjustable lectern, capable of accomodating wheelchair users and speakers of varying heights, providing inclusivity for everyone who is seeking to address the audience, along with providing accessibility to tech-integrated furniture to meet the presentation needs of various speakers.
The lectern was ordered with the following options:
• Vinyl Signage – Print, Cut and Install of Logo
• Anti-Glare Acrylic Sign Holder Pocket – For Simplified Branding Using Additional Logos
This lectern was conveniently wired up with two XLR shock mount connectors for quick plug-and-play ability of up to two slim gooseneck microphones, along with a 12″ LED reading light, featuring a power switch.
Quick disconnect connectors and a conveniently placed power bar at the base of the lectern, provided easy access for AV technician set up. Two 2″ grommets provided easy cable passthrough for a neat and tidy configuration of surface placed accessories.
Configure your own lectern using the configurator, or speak to an associate to find out how you can include Podium Pros at your facility or next speaking engagement.
The Aluminum Accessible lectern is featured as a part of a very important awareness campaign, and an integral part of accessibility at Holland Bloorview Kids Rehabilitation Hospital.
Check out the #deareverybody​ hashtag to find out how you can be involved!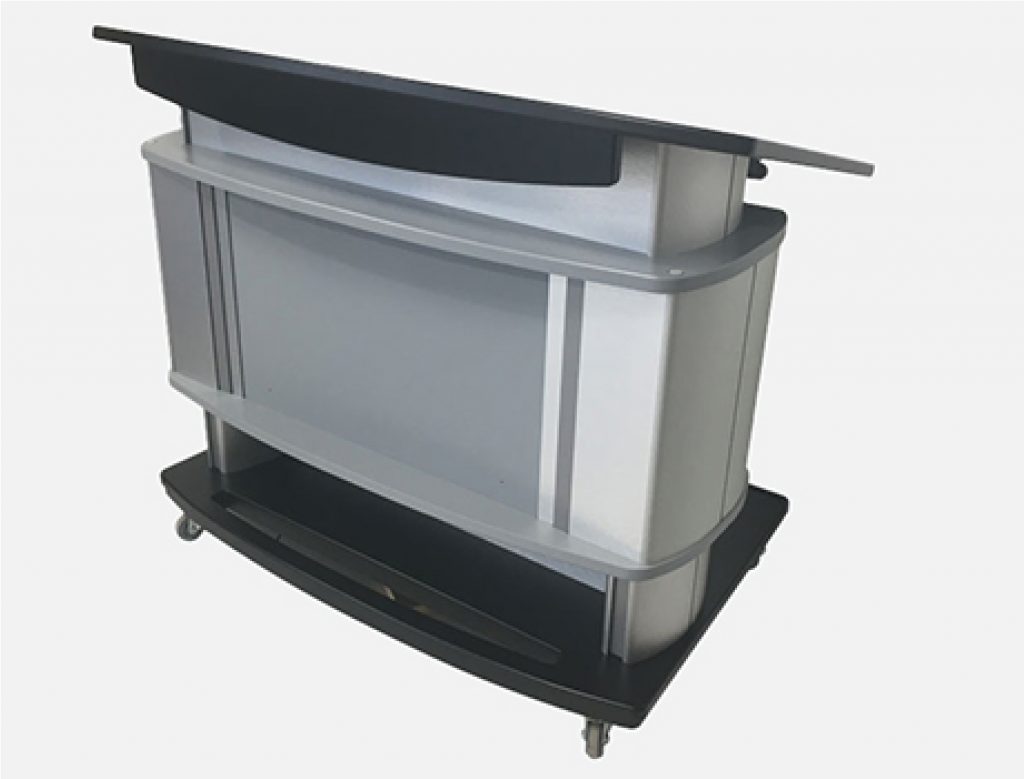 Height Adjustable from 27″ to its highest point of 40″.
Shop for your next high quality, accessible lectern.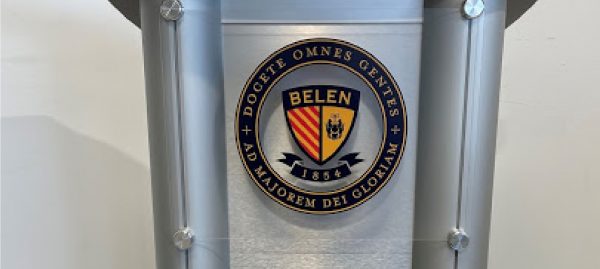 Podium Pros can customize your lectern with your logo. We offer many options including: vinyl and 3D acrylic backing, vinyl on acrylic sign holder, vinyl on magnetic sign system, full panel vinyl overlay. We can accommodate any graphic request, please contact us for more information.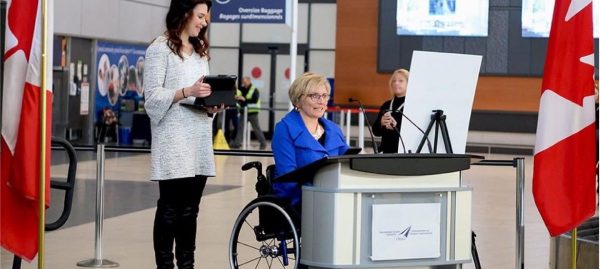 Creating a More Inclusive World
Accessible podiums serve as more than mere furnishings within an establishment; they are tools of empowerment. They send a powerful message about the importance of inclusivity and equal opportunities, encouraging organizations and institutions to consider accessibility in every aspect of their operations.

"Great experience ! Very thorough and professional help while designing the new podium. The product arrived in excellent shape and is quite beautiful. Glad we found Podium Pros . Yvonne was superb to work with and followed up all the way until the podium was on site."
"Our experience with Podium Pros was excellent! Great communication, and very reliable. Excellent product and customer service! The team went out of their way to support us and meet our needs. Our podium was delivered on time to an event and for purchase. It also had a personal touch as well! Highly recommend them!"
"We used the services of Podium Pros to provide us the a barrier at the front desk of our hotel to provide safety measures between our guests and staff. The units installed looked very professional and well made. The service was fast and very professional. I would not hesitate to recommend their services to anyone. Thank you for helping during these challenging times."
"Unbelievably easy process and great customer service. We bought this for graduation and it arrived ahead of schedule. The quality of the product was actually better than I expected. Best $2000 I've ever spent for a school improvement."
"From the moment I inquired about a product to the delivery of the product I ordered, I felt completely engage and attended to. The rep I worked with was so patient with my requests for different mock ups and demonstrated sincere concern for my satisfaction with the whole experience. I would definitely recommend Podium Pros Inc. to anyone looking for a quality product and positive service experience."
Choose Podium Pros as your trusted source for high quality, customized, speaking lecterns.

1 Year Manufacturer Warranty

Customization and Branding


Exceptional Customer Service