WE ARE PROUD TO SUPPORT AND GIVE BACK
WE ARE PROUD TO SUPPORT AND GIVE BACK
We contribute and support several charitable, social and environmental causes that are close to our hearts.

Podium Pros is a proud donor to his foundation that focuses on the importance of science and the health of our planet 🌎 We hope to see David standing behind one of our lecterns again in the near future – speaking with confidence! Podium Pros Aluminum lecterns are LEED compliant using materials like FSC certified wood components aluminum frames and acrylics that may be recycled ♻️ Look to leaders and scientists to inspire you & find a way to make your impact.

The Ontario SPCA & Humane Society has been a registered charity since 1873. In addition to its network of communities, the Society plays a key role in leading initiatives in matters related to the prevention of animal cruelty and promotion of animal welfare throughout the province. This organization offers a broad range of mission-based programs, including community-based sheltering, animal wellness services, shelter health and wellness programs, high-volume spay/neuter services, animal rescue, animal advocacy, Indigenous partnership programs, and humane education.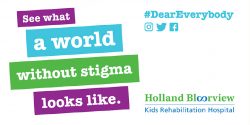 Holland Bloorview Kids Rehabilitation Hospital Foundation
We are proud to be part of the #DearEverybody campaign and show our commitment to be more inclusive to people with disabilities.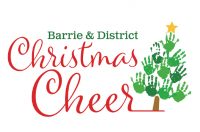 With roots stretching back to an initial drive in 1974 to help 35 families have toys and food for the holidays, Christmas Cheer is now a dedicated charity that provides holiday cheer to over 1,750 families throughout the Barrie area.

"Great experience ! Very thorough and professional help while designing the new podium. The product arrived in excellent shape and is quite beautiful. Glad we found Podium Pros . Yvonne was superb to work with and followed up all the way until the podium was on site."
"Our experience with Podium Pros was excellent! Great communication, and very reliable. Excellent product and customer service! The team went out of their way to support us and meet our needs. Our podium was delivered on time to an event and for purchase. It also had a personal touch as well! Highly recommend them!"
"We used the services of Podium Pros to provide us the a barrier at the front desk of our hotel to provide safety measures between our guests and staff. The units installed looked very professional and well made. The service was fast and very professional. I would not hesitate to recommend their services to anyone. Thank you for helping during these challenging times."
"Unbelievably easy process and great customer service. We bought this for graduation and it arrived ahead of schedule. The quality of the product was actually better than I expected. Best $2000 I've ever spent for a school improvement."
"From the moment I inquired about a product to the delivery of the product I ordered, I felt completely engage and attended to. The rep I worked with was so patient with my requests for different mock ups and demonstrated sincere concern for my satisfaction with the whole experience. I would definitely recommend Podium Pros Inc. to anyone looking for a quality product and positive service experience."
Choose Podium Pros as your trusted source for high quality, customized, speaking lecterns.

1 Year Manufacturer Warranty

Customization and Branding


Exceptional Customer Service