Employees and Customers can interact safely using our Sneeze Shield portable counter barrier to support physical distancing. Sometimes referred to as Sneeze Guards, Acrylic Shields or Virus Shields our COVID-19 PPE (Personal Protective Equipment) products are professionally designed and constructed utilizing lightweight aluminum and acrylic (plexiglass) components making it suitable for many business applications such as retail stores, hotels, gas stations, clinics, take-out locations, and offices.

There's no one-size-fits-all solution when it comes to your customers, which is why our Sneeze Shields are fully customizable to your needs.

Acrylic & Lightweight Aluminum
Made of high-quality acrylic and sturdy but lightweight aluminum frames, our Sneeze Shields look good and are easy to move where you need them.

From height and width to configuration and openings, get the Sneeze Shields that perfectly match your workplace environment.

Safety doesn't have to be boring. Customize your Sneeze Shield with your logo, brand, or other graphics to make the most of your display area.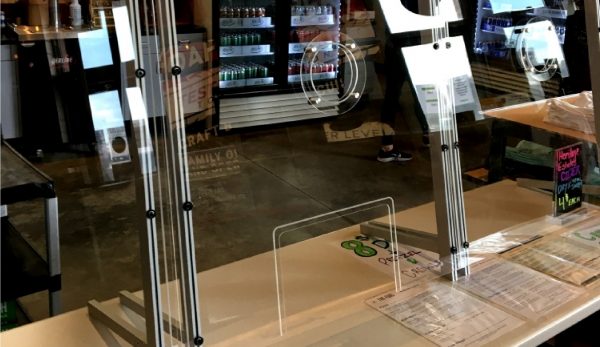 We build custom sized acrylic and aluminum barriers for your space.
Your professional workplace environment might require a customized application in order to provide maximum safety and peace of mind for everyone. Let us know how we can help you to secure the personal protective equipment (PPE) you need now!
Contact us for a quote on acrylic barriers for your workspace.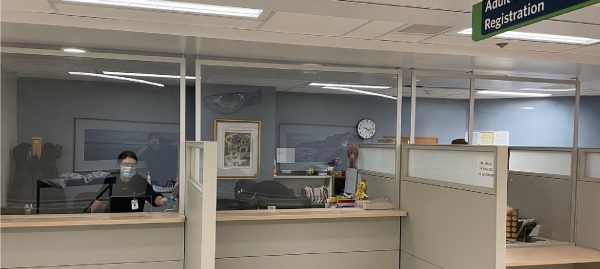 Built In All Shapes and Sizes
Fully fixed aluminum frame with 1/4" acrylic – professional looking – sturdy- and provides safe interaction.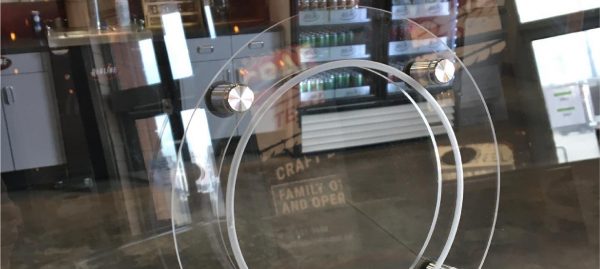 We offer solutions for every need. We can implement many options for the talk through feature.

"Great experience ! Very thorough and professional help while designing the new podium. The product arrived in excellent shape and is quite beautiful. Glad we found Podium Pros . Yvonne was superb to work with and followed up all the way until the podium was on site."
"Our experience with Podium Pros was excellent! Great communication, and very reliable. Excellent product and customer service! The team went out of their way to support us and meet our needs. Our podium was delivered on time to an event and for purchase. It also had a personal touch as well! Highly recommend them!"
"We used the services of Podium Pros to provide us the a barrier at the front desk of our hotel to provide safety measures between our guests and staff. The units installed looked very professional and well made. The service was fast and very professional. I would not hesitate to recommend their services to anyone. Thank you for helping during these challenging times."
"Unbelievably easy process and great customer service. We bought this for graduation and it arrived ahead of schedule. The quality of the product was actually better than I expected. Best $2000 I've ever spent for a school improvement."
"From the moment I inquired about a product to the delivery of the product I ordered, I felt completely engage and attended to. The rep I worked with was so patient with my requests for different mock ups and demonstrated sincere concern for my satisfaction with the whole experience. I would definitely recommend Podium Pros Inc. to anyone looking for a quality product and positive service experience."
Choose Podium Pros as your trusted source for high quality, customized, speaking lecterns.

1 Year Manufacturer Warranty

Customization and Branding


Exceptional Customer Service